140R: The Only 10 You Need This Valentines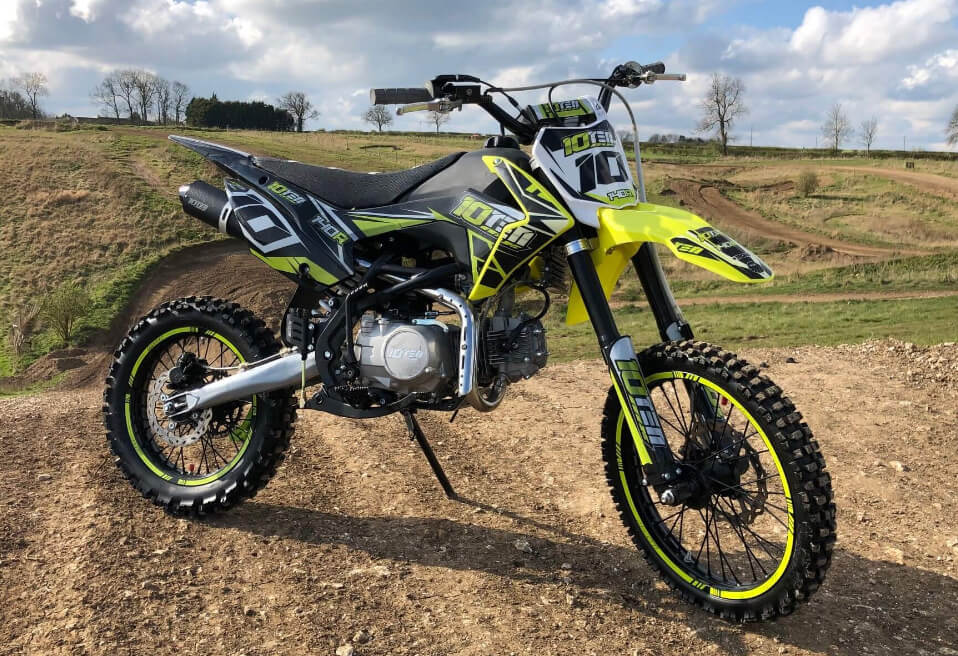 We don't know about you, but it feels like it was just yesterday when we turned into the new decade, but here we are, it's already February, and we are suddenly surrounded with hearts and roses.
But this February, the team here at 10TEN are suggesting you leave the chocolates and the roses at the forecourt and indulge in what you really love – Dirt Bikes.
That's right, forget all that swiping because we are confident that we have your perfect match lined up.
Fall In Love With 10TEN's 140R
Rumour has it that there is no such thing as 'perfect', but we'd like to disagree.
With no need to compromise your standards, you can build a long-term relationship with the perfect 10. Raring to go from day one, our sporty 140R Dirt Bike is undoubtedly one of the best stock 140 pit bikes currently on the market. If its excitement you're after, you certainly won't be disappointed. Powered by an aggressive 140cc oil-cooled engine, the 140R offers riders unbeatable power and torque in its capacity range.
Put it through its paces for yourself as you jump, powerslide and accelerate out of the corners!
But the good stuff doesn't stop there.
Accompanying its incredible power, the 140R also has a brilliantly robust nature. Equipped with USD front forks as standard, this nippy dirt bike offers excellent handling for any riders weight and ability.
This epic power and handling combination makes the 140R one of the most desirable bikes in its category on the market.
But don't just take our word for it – check the 140R out for yourself!