10TEN – Machines Designed By Racers For Racers
Pushing the limits and putting your dare-devil skills into full action has never been more jaw-dropping.
Designed by racers for racers, the 10TEN Pit Bike range is a real game-changer for both novice and more seasoned off-roaders.
From unforgettable first impressions to getting your knee-deep on the track, the 10TEN range can quench the thirst of even the thirstiest petrol head!
When it comes to making an impression, the 10TEN Pit Bike Range certainly doesn't waste any time.
The new 2019 facelift has given the 10TEN range a whole new personality, they look meaner, sportier and most importantly, ready to claim that first place position. They may look ready to claim that winning position, but what truly takes the limelight is their epic engines!
At the core of every 10TEN is a market-leading performance engine featuring the best auxiliary components, which makes winning easy. Power through the corners and hit those jumps with confidence as you leave your competition in the dust.
Get Familiar With The 10TEN Range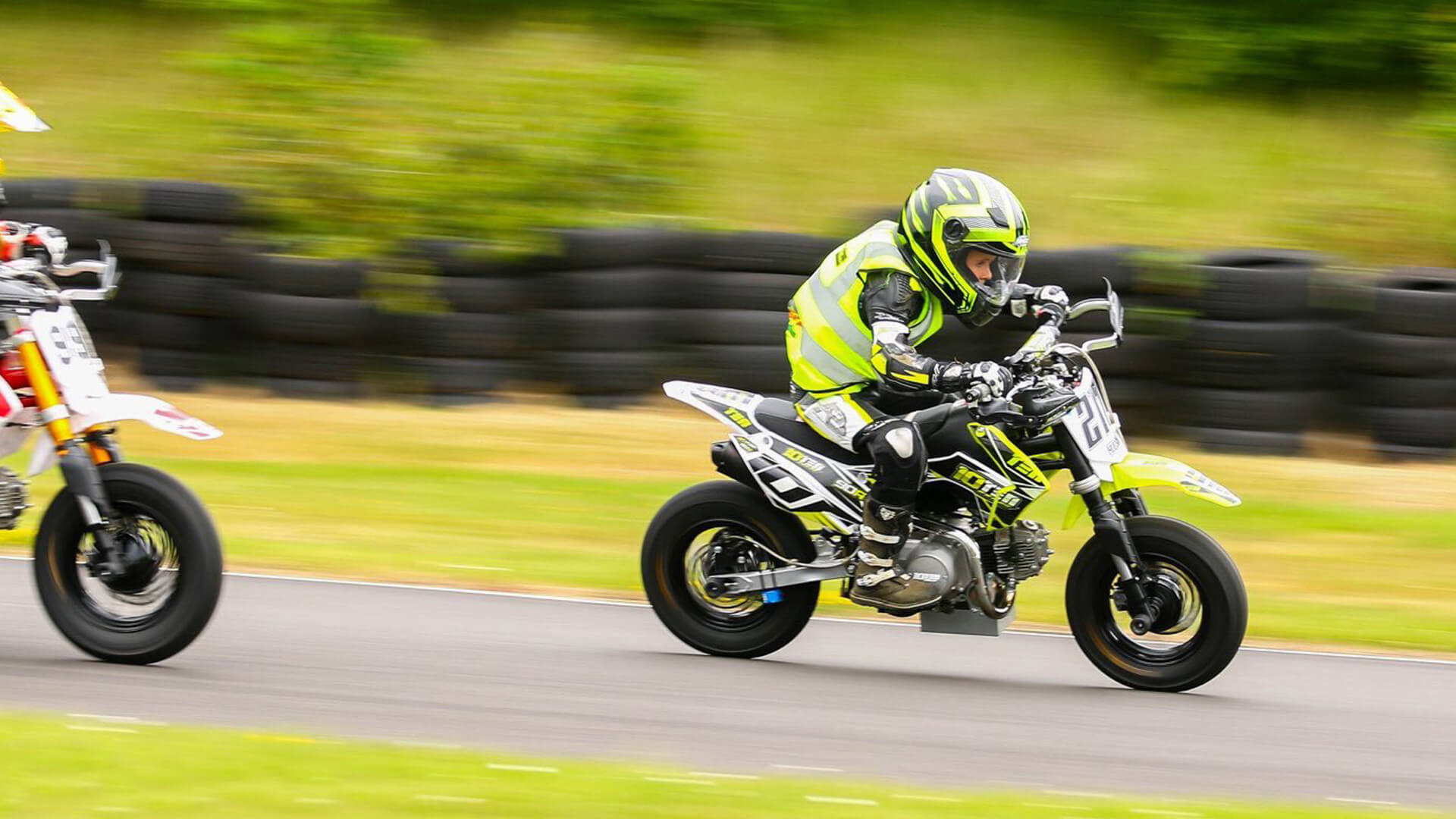 10TEN 90R
The 10TEN 90R is perfect for individuals looking to get a taste for the world of bikes and off-road antics.
Fully equipped for the bambino supermoto championships, the 90R hosts an epic range of features including:
4-Speed Semi-Automatic
Electric & Kickstart
Safety Hand Guards
Quick Action Throttle
Oil Catch Tray
Crash Bobbins
10" Mag Wheels
Footpeg Sliders
Upside Down Forks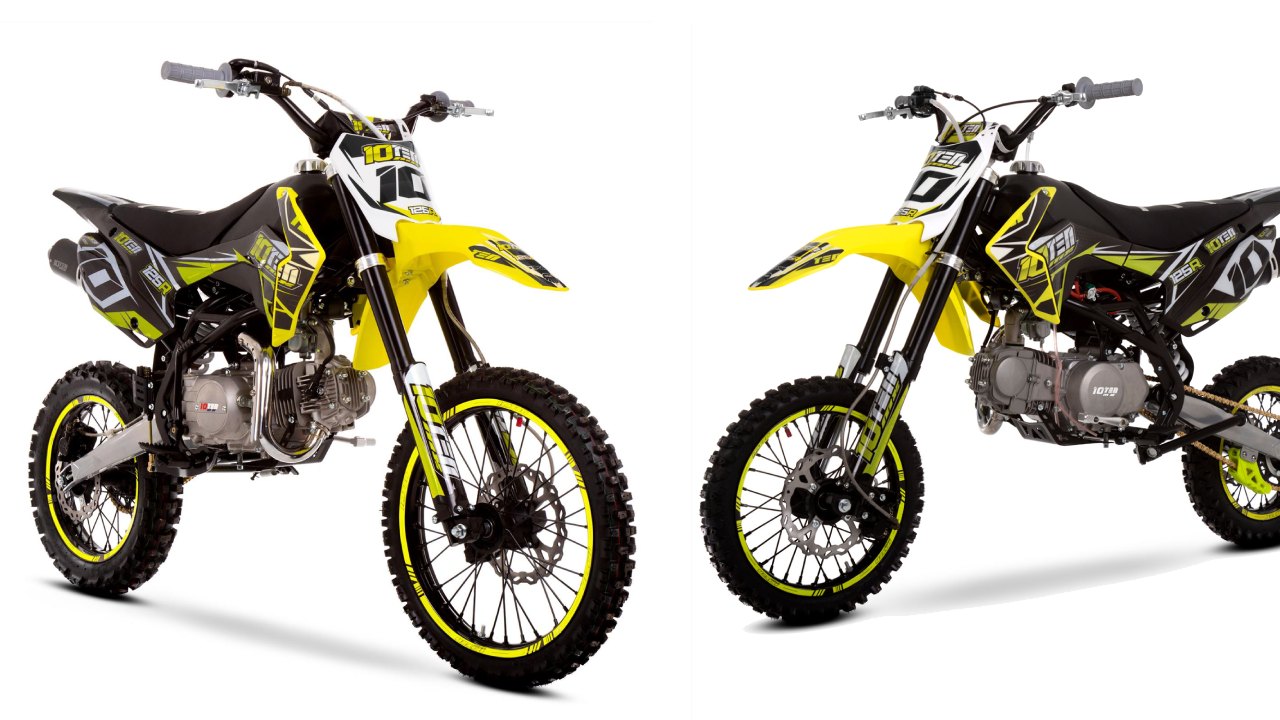 10TEN 125R – 14/12 and 17/14
Available in two sizes, 14/12 and 17/14 the 10TEN 125R is perfect for both younger novice riders and older champions. Equipped with a 4-speed manual gearbox, the 10TEN 125R offers riders a smooth and powerful delivery throughout each rev range. Allowing competitive riders to achieve the optimum performance for the track. The 125R also comes fully equipped with the following features:
4-Speed Manual
4-Stroke 125cc High Torque Engine
CNC Gear Lever
CNC Clutch and Brake Levers
Twin Exhaust
Kick Start

10TEN 140R
The 10TEN 140R is a popular choice for those riders that are looking for a Pit Bike that offers exceptional performance and torque straight from the crate. Keen to dominate the track, the 140R is definitely not shy when it comes to power. Equipped with an oil-cooled 140cc engine, the 140R Dirt Bike has plenty of power on tap. Slide, jump and accelerate past your competition with a smile on your face. Key features include:
4-Speed Manual
4-Stroke 140cc Oil-Cooled Engine
CNC Gear Lever
CNC Clutch and Brake Levers
Fat Bar Handlebars
17" Aluminium Front Wheel
14" Aluminium Rear Wheel
Twin Exhaust
Kick Start